We're giving away an iPhone 5s to one lucky reader!
The iPhone 5s is one of the most popular phones in the world, its true potential is unlocked once it's been jailbroken (using our iOS 7 jailbreak guide) and installed with essential cydia apps, and now you can have a chance to win one.
Before we get into the details on how to enter we just want to cover some rules: this giveaway is for a brand new 16GB iPhone 5s of the color of your choice and only one entry is allowed per reader.
Who can enter?
Anyone, of any age, living on planet Earth can enter to win the iPhone 5s. There is absolutely no restriction. If you know how to use a mouse, a trackpad, or a Multi-Touch screen, then consider yourself eligible for this iPhone 5s giveaway.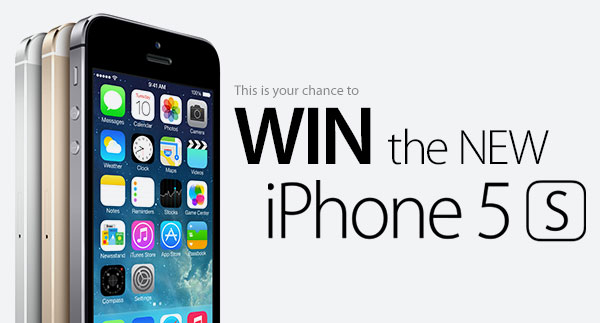 ———————————————-
6 Steps to Enter:
Here is what you have to do to enter this giveaway:
1. Click the Facebook "Share" icon at the bottom of this post and share it on your FB.
2. "Like" AllCydia on Facebook
3. Follow AllCydia on Twitter
4. Retweet this post by clicking here
5. Subscribe to the AllCydia newsletter below (strictly no spam – just an RSS email 3 times a week)
6. Leave a comment below with your Twitter username or your name on Facebook, and why we should pick you as the winner
———————————————-
Please only leave one comment per entry.
The winner will be selected next Wednesday (10th Sept 2014) and will be notified via Twitter DM.
Good luck to all of you!