The truth is that each day, more and more Cydia apps are released in order to fill a continuous demand for apps by iOS 8 jailbreak users from all around the world. With the release of the iOS 8 jailbreak recently, we at Allcydia are dedicated to making sure that you are pointed towards the most popular jailbreak tweaks and apps of the moment in order to ensure that you have the best experience possible.
With this in mind, we'll go ahead and highlight some of the most popular Cydia apps and tweaks that will work on your iOS 8 device, while also reviewing some of the most popular ones of the moment, but also new Cydia apps with a lot of potential.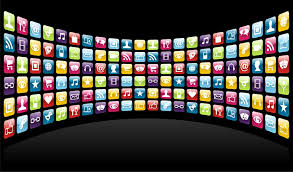 Essential Cydia apps and tweaks for the iOS 8 jailbreak
Without further ado, here is a list of some of the most popular and must-have jailbreak tweaks for any iOS device user from anywhere around the world. Please make sure to also check our homepage in order to get access to the latest reviews and see what's trending.
NoAnnoyance – Turn off system popups that can be annoying.
biteSMS – Get access to awesome SMS features
Youtubed – App used to keep YouTube videos running in the background
Zeppelin – Change carrier name.
Simplock – Remove the 'swipe to unlock' text.
ToneEnabler – Easily download ringtones from 3rd party apps.
Sicarius – Kill all apps at once
Plugication – Play music once you plug your earphones in.
ShowCase – Makes the keyboard show both upper and lowercase letters.
TinyBar – Makes iOS notifications the same size as the status bar.
Flux – Brightness is controlled by the time of the ay
iWhiteboard – Allows drawing on your device. (perfect for directions)
customLS – Customize your lockscreen
BrowserChanger – Change the default browser
Winterboard – Customize your device with great themes
Messages Customizer – Change the colour of message chat bubbles, but also background.
Bytafont – Change the fonts available on your device. Activator – Gestures (Works with other Cydia tweaks)- also one of the best Cydia apps
in iOS 8 from Safari to anything else.
LiveWeatherIcon- Get a nice live display of the current weather
NoBlur – Remove the famous blur on the lockscreen.
NoSlowAnimations – Speed up your device
PandoraSkips- Unlimited skips on Pandora Radio.
iCleanerPro- Quickly cleans your device and optimizes it
Bloard- Changes the colour of the default keyboard from white to black.
Bolt – Remove the battery icon and just have the percentage showing.
Bigify – Make icons smaller or bigger
Poof – Hide all the apps that you do not use
Phantom – A great tweak if you're a Snapchat fan
SearchLoader – Select what you want to search
Barrel – Change animations when swiping between screens.
Cloaky – Remove unwanted icons from your status bar.
BatterySafe- Set a threshold for battery, so when battery is low, the phone will go in a battery saving mode
RecordMyScreen – Record your device's screen.
iFile- Allows access to system files, but also allows you to edit them
DockShift- Changes the dock background.
iTunesRadioUnlimited- Unlimited skips over on iTunes radio.
AndroidLockXT – Have the pattern type of screen lock.
By taking a look at the tweaks that have been mentioned until now, chances are that you'll easily find something that would suit your device and use for a long period of time. The Cydia tweaks that have been outlined so far represent just a few of the many other which are available over on Cydia. With this in mind, in the case that you are interested in finding out more about the other tweaks that are available at this moment in time, then simply go ahead and check out our reviews of a couple of different Cydia tweaks.