Apple Watch can already do a lot of things. Many developers are racing towards releasing their own brand of Apple Watch apps, from a simple note-taking app to a fully functional fitness tracker and navigation apps. However, there hasn't been a web browser for the watch just yet; until now.
We expect to see all kinds of new apps being made available to the Apple Watch once it is jailbroken. The developers community behind iOS jailbreaks are known for achieving great things with jailbroken iOS devices, and Apple Watch should not be an exception. A web browser is one of the most demanded features for the Apple Watch. Although it is more for a cool factor than functionality, it would be great to have a functional web browser on the smartwatch.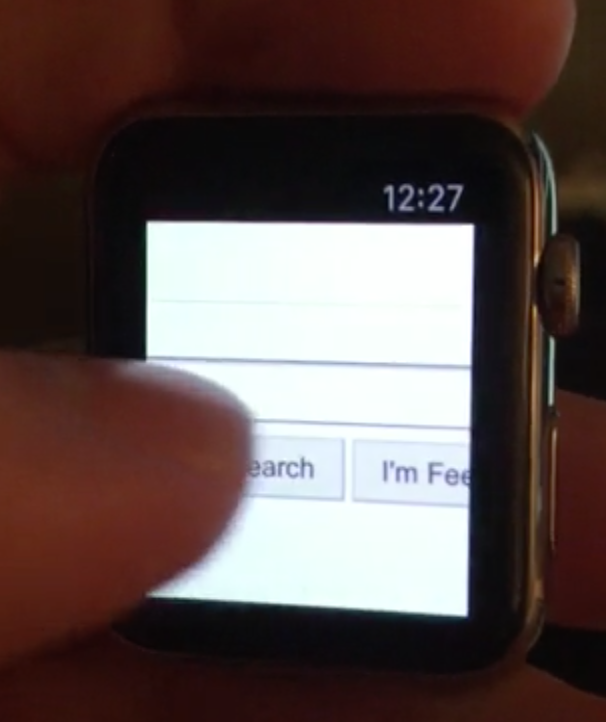 Comex has recently demoed just that: a web browser running on Apple's new Apple Watch. It was nothing short of amazing, with responses to the video all showing interest. Comex is no stranger to the jailbreak scene after all.
Comex is yet to share details about the jailbreak app just yet. We don't know how he managed to get a web browser running on the Apple Watch, or whether it will be available as a jailbreak app in the future (we hope it will!). When a user asked about how he achieved running a web browser on the Apple Watch, Comex simply replied, "Magic."
The original tweet from Comex simply said, "I always wanted a web browser on my wrist," followed by a link to the demo video. The video shows an Apple Watch with a Google home page already opened. Everything seems to work smoothly. For a brief moment, Comex tapped on the search field and the screen zooms into the field quite fluently.
Again, this is just a preliminary demo of how a web browser would work on the Apple Watch. Although it is still a very long way before we can enjoy a fully functional browser, it's a step towards the right direction. It is also interesting to know that top developers are interested in developing apps for the Apple Watch.
We believe it wouldn't be long before someone jailbreaks the new smartwatch from Apple. Once someone does, we will see all kinds of amazing apps, themes and of course jailbreak tweaks being made available for the platform. Be sure to stay tuned for more Apple Watch jailbreak news right here on this site.
Based on everything that has been outlined so far, what do you personally think about this development? Kindly let us know your thoughts in the comment section below.