I think it is safe to say that Springtomize 3 is one of the most popular jailbreak tweaks out there today. The tweak offers a lot of functionalities that will allow you to customize almost every part of the iOS user interface. Today, a new update has been introduced. The update added several new useful features you will certainly love.
Springtomize 3 v1.4
The latest update of Springtomize 3 does not offer a lot of changes, but it does add a lot of useful features that make customizing iOS even easier to do. For starters, you can now hide the number that appears on badges. If you just don't want to know how may unread emails you have, you can simply activate this option. You will still see a red dot to notify you that there are new messages, but the number on the dot will be hidden completely.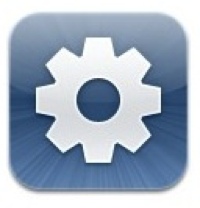 Another feature I particularly like is the ability to show seconds in the status bar. The clock now shows seconds that also tick. Since I regularly time things during bits of my work, this particular addition is a handy one to have. I no longer need to start the stopwatch just to be able to time things in seconds.
Among other features you will also get with the latest update are:
The ability to set different rows and columns in landscape mode
The option to colorize Lock's date and time
A fix to the lowercase am/pm updates
How to Install/Update
Springtomize 3, including the latest updated version, is compatible with iOS 7, iOS 8 and iOS 9. There is a version that works with iOS 6 or older as well; both are available through Cydia. Once installed, you can access Springtomize 3's Settings pane through the stock Settings app.
READ  24 Hours left to enter our iPhone 5s Giveaway
Updating is just as easy. Simply refresh your Cydia repository and an update notification will appear. The jailbreak tweak updates itself rather smoothly and all of your existing configurations are kept. The new options can then be customized through the Settings pane.
It is also worth noting that the update doesn't come from the original developer of Springtomize. Filippo Bigarella, which was the original developer, has stepped away from the jailbreak scene for personal reasons. The task of updating this marvellous tweak now rests in the hands of Janosch Hubner.
Do you think Springtomize 3 is a handy jailbreak tweak to have? Which features do you like the most? Be sure to leave your thoughts in the Comments section below.