To be honest, I've always loved cydia apps that have something to do with security. With the iOS 8 jailbreak right around the corner, more and more great Cydia apps appear on a daily basis. Asphaleia, regardless of its weird name is one of them!
With the iPhone 5S, Apple also introduced Touch ID, a smart fingerprint sensor that can be used in order to unlock your device or initiate certain functions, but Apple never really tried its best in order to incorporate it into other apps and into the OS, thus making things more interesting. Asphaleia does exactly that, but the difference is the fact that it packs many other features as well.
The main purpose of this Cydia app is to allow users to keep their phone secure by securing certain apps with the help of it. With this in mind, whenever someone would like to open an app that you wouldn't like them to have access to, they will be asked to verify their identity by putting in their fingerprint. Other interesting features that this app has include the fact that a user can select how they would like to secure an app, but also modify settings related to aspects such as authentication intervals, the number of fingerprints that can be used and more, thus creating an overall great and secure experience for any user.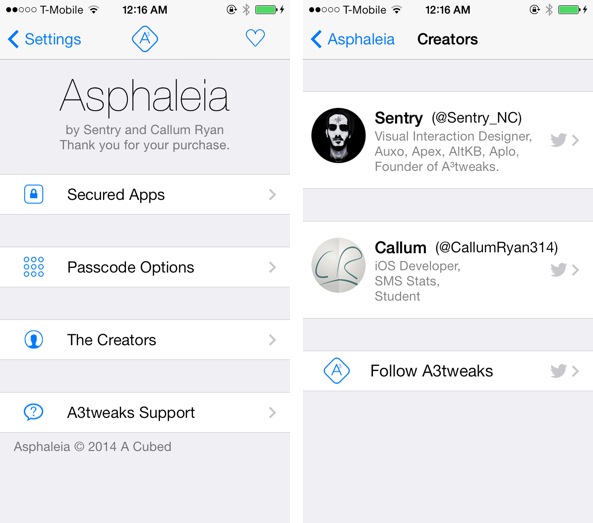 When it comes down to the cydia apps ease of use, it only takes a few moments for it to be set up after downloading. You can go ahead and check the settings and make sure that everything is tweaked properly before allowing it to secure certain apps.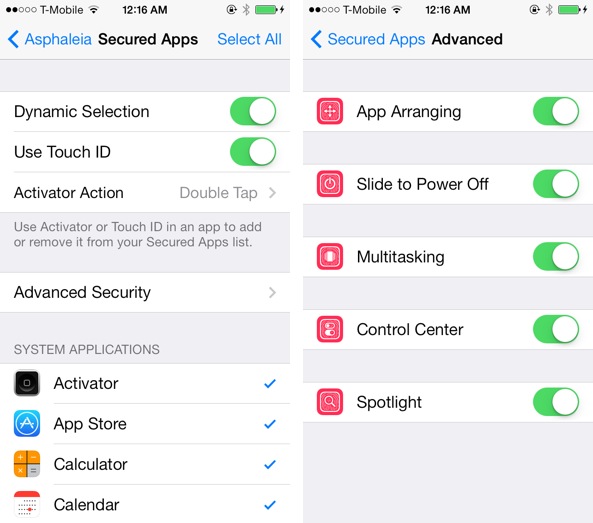 READ  Find out more about your apps with Flinfo
Leaving aside the fact that this cydia app isn't free on Cydia at the moment, it can still be easily considered a great purchase for anyone who would like to add an extra layer of security to their phones and keep their information private.
Have you tried Asphaleia out? What other security Cydia apps would you recommend?