I'm pretty sure everyone loves Apple's Low Power Mode, especially those who are constantly battling the battery life of their iPhones. When you want to conserve battery to survive that extra few hours before you can plug your device in, iOS 9's Low Power Mode works brilliantly. There is one problem though: iOS switches off the Low Power Mode when the battery is charged up enough.
Yes, you can re-enable this power conserving mode manually by going into the Settings. However, there is a better way to do that now with a handy jailbreak tweak.
Meet LowPowerMode
The new jailbreak tweak is cleverly named LowPowerMode. Its main purpose is simple: prevent iOS from turning the Low Power Mode off when the battery is charged. Even when the battery is at 100%, the Low Power Mode will still be active and you can enjoy a much longer battery life on a single charge.
Just so you know, the Low Power Mode in iOS 9 is a bit cleverer than the standard battery conserving routines other devices offer. Among the things that Low Power Mode do are:
Reduce email fetching
Disable background app refresh
Reduce visual effects
Disable automatic downloads
Disable "Hey Siri" detection
Most of these features relate more to providing a fluid user experience than being an essential part of the experience itself, so disabling them will not render your iPhones useless. You can increase the battery life of your iPhone by as much as 70% with this setting kept on.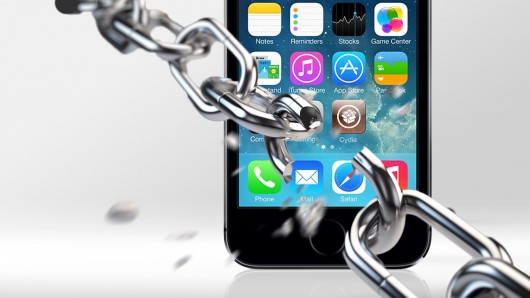 LowPowerMode is available on Cydia for free. If you have BigBoss's repository added to your list of sources, you can download and install LowPowerMode right away.
READ  Everest allows you to control the currently playing song from anywhere within iOS
It's Not Perfect
The Low Power Mode and LowPowerMode (the jailbreak tweak) are far from perfect, but they work. We all know that iPhones and most other iOS devices don't really have the biggest batteries, so being able to conserve power is a huge plus. You still have to manually refresh apps and check your emails every now and then, but it works in saving you a few precious hours of use from a single charge.
The jailbreak tweak itself is also not perfect. You still get the "Low Power Mode off" notification when the battery is charged. This was a bit confusing for me at first; I find myself checking the Settings just to be certain that the Low Power Mode is still on. After a few times of seeing the notification, however,  I trust the jailbreak tweak enough to know that it's doing its job.
Since this is a free tweak, there is no reason why you shouldn't give it a try. If you regularly use Low Power Mode and you wish you can keep it on all the time without having to manually change the settings, then this tweak is for you. If you have tried this jailbreak tweak, do let us know what you think. Do you find the Low Power Mode on iOS 9 useful based on your daily routines and usage habits?