For years now, people have developed the means to grant total freedom to iPhones. Jailbroken iPhones allow people to install apps and features that were previously not available. From iOS 8 to 12, there are all sorts of tweaks and apps that you can find on Cydia.
Cydia is the app unofficial app store where you can find all of these tweaks. There are a ton out there, with the limit being your needs for your iPhone.
Fortunately, the All Cydia team is here to talk about several of the top iOS 12 Cydia that you can try out and use.
Top iOS 12 Cydia Tweaks
FlipControlCenter
The first tweak we'll be looking at is called FlipControlCenter.
Many smartphones – iPhones included – have a control center that you can quickly access. It is usually accessed by scrolling down from the top of your screen. This control center gives you useful controls that you can immediately access and toggle. These include things like airplane mode, do not disturb, WiFi, cellular data, and so much more.
However, despite its usefulness, people have been seeking for a way to customize the contents within the control center. The customization allows the placing of your own apps and toggles that are tailored to your needs.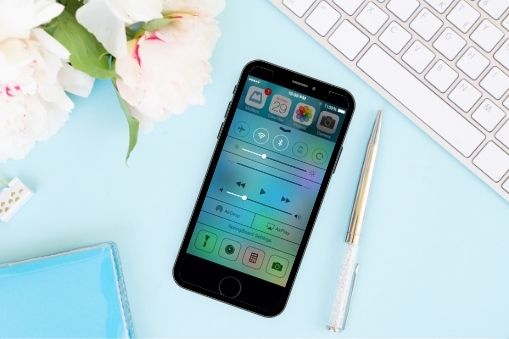 This tweak is one of the most sought out in the market today. With the customization afforded to you by FlipControlCenter, it truly makes handling the iPhone that much easier.
With this tweak, you can add the toggles and apps that are accessed via the control center. Apart from that, you can also take out what you don't need and rearrange everything to your liking.
The personalization is a godsend that allows you to place only what is most important to your everyday life. No need to worry about switching between apps or locating the settings menu. The things you need can all be there for you in the FlipControlCenter.
Appdrawer
Next up, we have Appdrawer. In today's day and age, there are apps for anything that you might need. There are apps for music, streaming, exercise, meditation, gaming, and so much more. These apps are designed to help you out and make things easier for you.
With so many apps out there, your iPhone can get cluttered in no time. Fortunately, Android has had the foresight to handle this. With a simple drag of an app, you can group several apps together in a folder. This functionality has not been available with the iPhone iOS 12, at least until Appdrawer came into the picture.
With Appdrawer, jailbroken iPhones can now make app drawers that help organize apps that way you want it to be. With a simple touch of the drawer, you can easily tell what apps are included there. This helps keep your iPhone clean and clutter free.
Auxo 3
Auxo 3 is a great multitasking tweak that grants more efficient control and capabilities over your iPhone. This tweak has three main functions.
The first one is the multi-center. With Auxo 3, you can quickly enable the multi-center with a swipe up from the bottom part of the phone screen. Once that is done, your multitask display will come out. The key difference here is that even though the multitask display is out, you still have access to your control center.
In the multitask display, you can switch between the numerous apps that you are using, change the brightness, increase or decrease the volume, see the playback controls of any music or streaming apps, and so much more.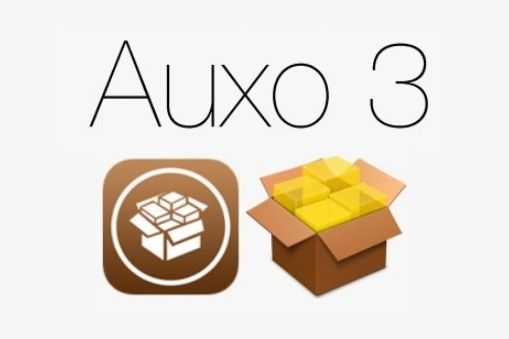 You can also preview certain apps and content inside with a quick click or dragging down. If you want to close everything, a simple swipe upwards will get it done for you.
The next feature is the quick switcher. With a simple swipe from the lower right part of the phone screen, you can see the six most recent apps that you have used. You can preview them, and if you want to switch to it, just drag your finger to the app and release it to open.
Auxo 3 gives the six app quick switch limitation a workaround. Via the settings of this tweak, you can enable more of your most recent apps to show up.
Finally comes hot corners. From both the bottom left and right parts of your phone screen, a simple swipe there will easily bring you back to the home menu or open up multitasking. You can also set which side does what.
The quick access to a variety of functions not only increases efficiency, but also allows your home button to avoid wear and tear.
CallBar XS
One of the most annoying things about an iPhone is the phone calls. Whenever you are using your phone and a phone call comes in, it takes up the screen and you cannot continue what you are doing.
The CallBar XS tweak does away with this nasty habit. Whether it is a normal phone call or one from Viber, FaceTime, Skype, Zoom, or any other communication app, this tweak handles it all.
It provides a new interface for the calls by placing the caller information in a bar that can be customized at the top or bottom of the iPhone screen. From this bar, you can see who is calling and either pick up, dismiss, or just completely ignore the call.
The best part about it is that calls don't take up the whole system anymore. You can continue browsing or using any app while calls are coming through via the new information bar.
CallBar XS takes it a step further actually. Even if you have accepted a call, you still retain control of your phone. Talk to a contact via speaker mode and continue using your phone.
You even have the capability of changing the theme of the call bar and apply different styles to it. Find the best that fits your mood.
Notifica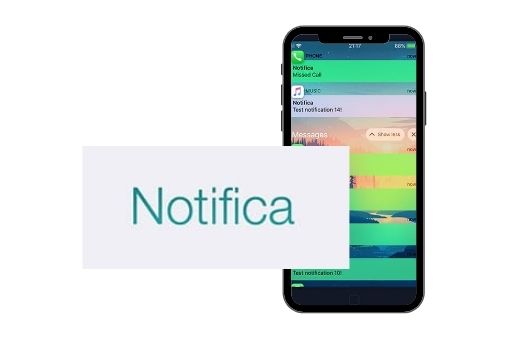 Finally, we come to Notifica, a tweak that helps you customize the look and style of your notification bars, widgets, and even banners that pop up.
For starters, Notifica already gives your notification bars a very modern and sleek feel. You can also apply a dark mode to them if it suits you.
Notifica allows you to edit the notification bar in a number of ways. You have complete control over the elements within the notification bar, whether it comes out as horizontal or vertical, transparency, blur, colors, and even gestures.
There is a lot to do in Notifica. The only thing you need to really do is explore the various functions and see what works for you. You can easily preview your changes and revert them if you want to try something else.
Find the Right iOS 12 Tweaks Now
We hope that the list has been not only informative, but have given you the idea of what tweaks can do for iOS 12. As you can see, there are tweaks for anything and everything that you have in mind.
Find and download the best iOS 12 Cydia tweaks and customize to your heart's content. By doing so, you can work more efficiently, organize better, add new features, and maximize your iPhone.
---