There are quite a few jailbreak tweak that display the network and system statistics of your device right from the Notification Center such as CCMeters. N Stats 7 for Notification Center is yet another jailbreak developed by Yandong Wang that offers a similar functionality.
The tweak displays network and system statistics such as the memory usage, free space as well as the download and upload speed directly from Notification Center. All these information will appear under the 'Today' tab and sport a minimalist design making them look as if they are a native feature.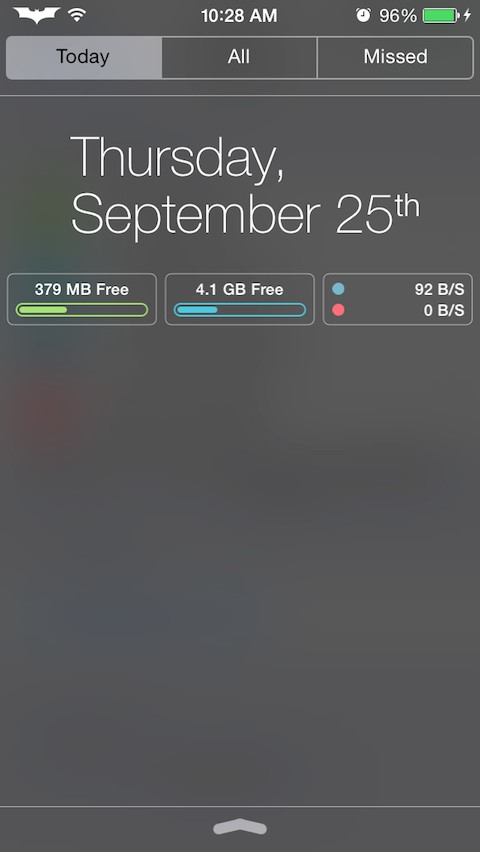 Now, the major difference between this and CCMeters is that the latter comes packed with additional features and statistics but N Stats 7 features a simple design that looks really nice in Notification Center.
Once you install the tweak, you can enable it by going to Settings -> Notification Center and toggle N Stats Widget to On. To change its position in Notification Center, press the Edit button and grab the handle next to the widget to adjust its position. The tweak also adds a new preference pane to the Settings menu where you can customize the color of each individual statistics. You can a color from the RGB board for the free memory, free space, download and upload speed.
If you're more into design than features, then I'd definitely recommend that you give this tweak a try. N Stats 7 for Notification Center can be downloaded for free from Cydia's BigBoss repository.