The Cydia community is still coming on strong. As new iOS versions continue to roll out, the community is coming together and releasing a plethora of new tweaks that generally improve the experience of iPhone users.
Apart from the freedom to customize, these tweaks add many new and useful features that enhance how people interact and use their iPhones.
Let's check several of the top iOS 13 Cydia Tweaks.
Top iOS 13 Cydia Tweaks
Ainsworth
Starting out our list of top iOS 13 Cydia Tweaks is Ainsworth.
Bluetooth earphones have recently hit the market, and they are a natural progression for music lovers and video watchers. These earphones do away with the pesky cords that can get tangled up and naturally tether people to the device they are listening to.
With bluetooth earphones, people are literally given more freedom to move around as it stays connected with just radio waves. Apple has also released their own type of bluetooth earphones on brand. It is the AirPods.
iPhone users with AirPods will know that the experience of pairing these bluetooth earphones as a great and seamless experience. The Apple team has described this process as nothing short of "magical".
Unfortunately, the same thing cannot be said for all the other bluetooth earphones in the market today. This is a strategic thing done by Apple to elevate just their brand of bluetooth earphones.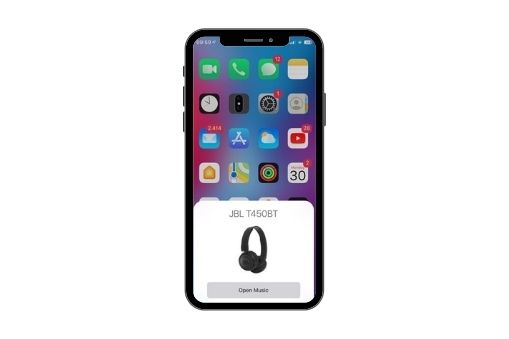 The truth though is that there are various types of bluetooth earphones out there that some people may prefer. Each is a different experience and it really all boils down to preference.
Thankfully, Ainsworth takes the bluetooth device pairing system that iPhones have and overhauls and dare we say improves it for the better.
If you have any pair of bluetooth earphones, you can elevate its pairing experience to the same one felt with AirPods. This doesn't stop with earphones though. The useful interface is applicable for bluetooth earphones, wired earphones, and even bluetooth speakers.
Apart from accessibility to other products, Ainsworth also grants certain customizations that enhance the experience further. When an audio is being paired, users will have a whole slew of buttons that they can use. These buttons include things like ones that bring you to a music app, ones that will allow you to make a call, and one that opens up YouTube directly.
You'll be able to customize this menu. There are styles to choose from. Within each style, you can customize what buttons are present and where they pop up.
Furthermore, there are also other things that you can configure. These include launching an app when a specific device is paired, adding custom images, setting an automatic duration for the dismissal of the product, and so much more.
This is truly one of the top Cydia Tweaks out there for iOS 13, and you can try it out for the low price of $1.49.
Arc
Have you ever wanted to access your favorite apps, important settings, and other features in an easy and direct way?
Smartphones have become micro universes that house so many important things in people's lives. There are so many apps now that people use, and having a lot installed can get things cluttered quickly.
If you've ever wanted the quickest ever access to apps, settings, and actions, while also looking very sleek and sexy, then you absolutely need to check out Arc.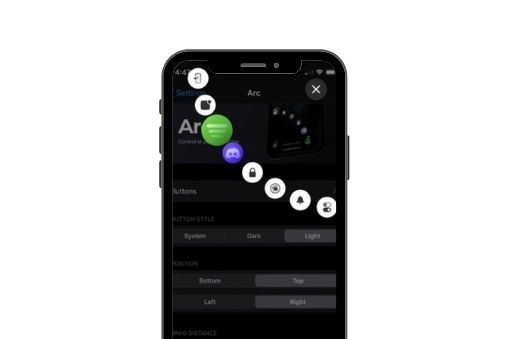 As the name suggests, Arc gives you an arc-shaped quick access toolbar. With a simple gesture, this toolbar pops up and gives you access to everything – and we mean everything – you want to easily select, access, or toggle.
The settings menu of Arc allows you to customize where you want the arc toolbar to come out. You can set it at the top or bottom of your phone, and left or right side of your phone screen.
Depending on where you choose it, the gesture also changes. If you choose left, then the swipe gesture will be on the left as well.
You'll also be able to select a theme (system set, dark, or light), add apps, toggles, and settings, customize the drag distance and drag area width, and even set how translucent you want the arc toolbar to be. You can even set for this toolbar to be accessible on the lock screen, and the lockscreen only.
Arc is available in the Cydia store for less than a dollar. The price sits at $0.99.
Appaze 2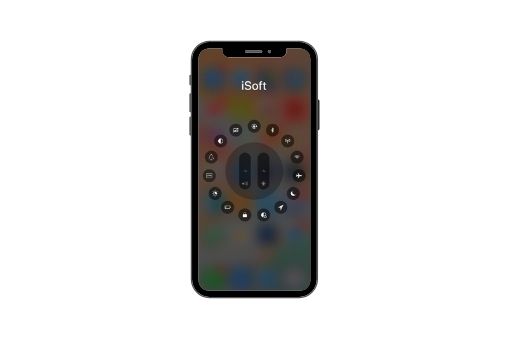 As previously mentioned, there are all sorts of apps out there right now. All these apps do different things. You have YouTube for videos, Spotify for music, and Safari for browsing. You may even have apps for exercising, diets, and streaming.
Since each app is built differently and has different functions, there are certain times when you have specific phone settings for specific apps. Appaze 2 is a tweak that allows you to do just that.
Simply put, Appaze 2 allows you to tweak phone settings for specific apps. You may decide to have YouTube operate at full brightness, but when you open up Spotify, you figure you don't need high brightness anyway. This is just an example of the kind of custom configuration you can have with each app.
You can also configure the theme of Appaze 2, which toggles appear for each app (bluetooth, data, do not disturb, etc.), fixing volume levels in and out of apps, screen locks in certain apps, and so much more.
Appaze 2 is a great tweak that helps you save time changing the settings while also allowing for an efficient usage of all apps in your iPhone. Try out Appaze 2 now at just $1.99.
Boxy 4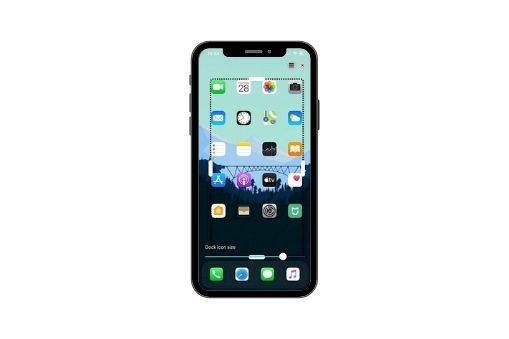 One of the biggest things that iPhone users have wanted is the customization of the icons on the home screen. The same style has been applied to all iPhones since it was created way back then. Using Boxy 4, this customization is achievable.
The first thing that needs to be said about Boxy 4 is how intuitive and easy it is to use. You may think that creating a custom layout for your home screen sounds stressful, but with Boxy 4, it couldn't be farther from the truth.
The tweak gives you certain padding sliders that you can play around with to create your layout. You'll also be able to see a preview of how your layout looks and save it for further customization.
Boxy 4 is just a really great and convenient way to group together apps, set spaces in between each icon, and generally change up the general look and feel of your home screen for the better.
Find the Right iOS 13 Tweaks Now
With each roll out of new operating systems, the Cydia community is not far behind with developing and providing new tweaks that can absolutely just improve the way you use your iPhone.
There are so many great tweaks out there right now. We urge you to check out what is available out there and try them out. Do more with your iPhone by finding the right iOS 13 tweaks now.
---