Introducing Translucent Cydia!
Soon after Cydia reached version 1.1.19, the update finally allowed to all sorts of tweaks to modify, improve and engage  the Cydia experience to a whole new level. Tweaks came in all sorts of categories: some tweaks added brand new functionalities to Cydia (for example, SwipeForMore, one of the definite must haves for Cydia of all time).Yet, other tweaks, (as TranslucentCydia, which we will discuss in more detail below), approach things differently and simply seek to modify  Cydia's appearance.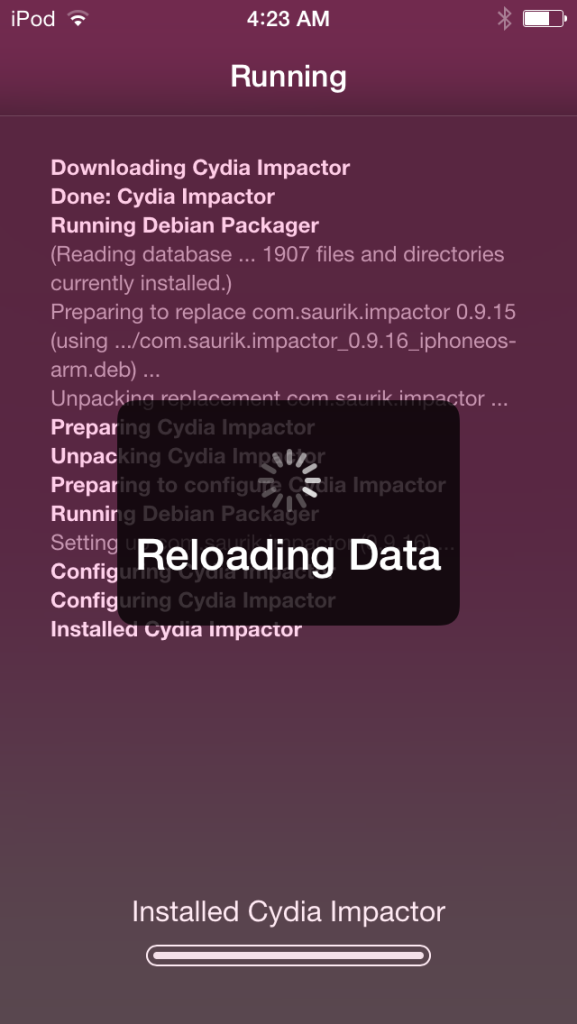 Translucent Cydia 2
According to the developer Same Stone, the goal of Translucent Cydia os to "prettify the Cydia installation screen". How does it do that. Simply – it combines the Home screen wallpaper with a translucent Cydia install page background. It looks rather elegant.
Once the installation of Translucent Cydia is complete, you will notice that there are no real options to configure. Once you respring and try installing a different app or tweak from Cydia, the background on the installation page will be different, a Home screen wallpaper with a sumperimposed Cydia install page background.
The developer truly has a good taste in aesthetics; the installation screen, which was up to now an ordinary plain black screen with plain white text, look considerably prettier with its transparent picture of the Home screen. It is a step in the right direction.
You can obtain Translucent Cydia for free of charge on the BigBoss repo. As before, please let us know what do you think about visual Cydia tweaks like this. Would you consider installing it? If yes, why so, and if no, what is it that would prevent you from introducing a tweak like that?
READ  Get a clean status bar with CustomStatusBar
Remember  – even if aesthetical tweaks don't add much in terms of functionality, they do make our everyday lives tad more prettier. Look at the appearance tweaks as house plants of your OS – they might not do much, but the little positive inputs they make in your daily life make it all worthwhile.
In the future, I would personally like to see more of these apps, because, after all, jailbreaking was created with the purpose of customizing the appearance of your iOS devices. Why limit all the possibilities considering the fact that technology is becoming more advanced as well?
Based on everything that has been outlined so far, what do you personally think about this interesting Cydia Tweak? Is it one that you would like to go ahead and try out? Let us know your thoughts in the comment section below.