There are a lot of activators for iOS that allow you to access quick actions from any screen. This next jailbreak tweak, known as Aoraki, is more than just an activator. You can perform a lot of advanced tasks with a tap on your iPhone or iPad screen. What are the features found in Aoraki? That is what we are going to find out in this article.
We will let you be the judge and let us know what you think about this promising Cydia tweak.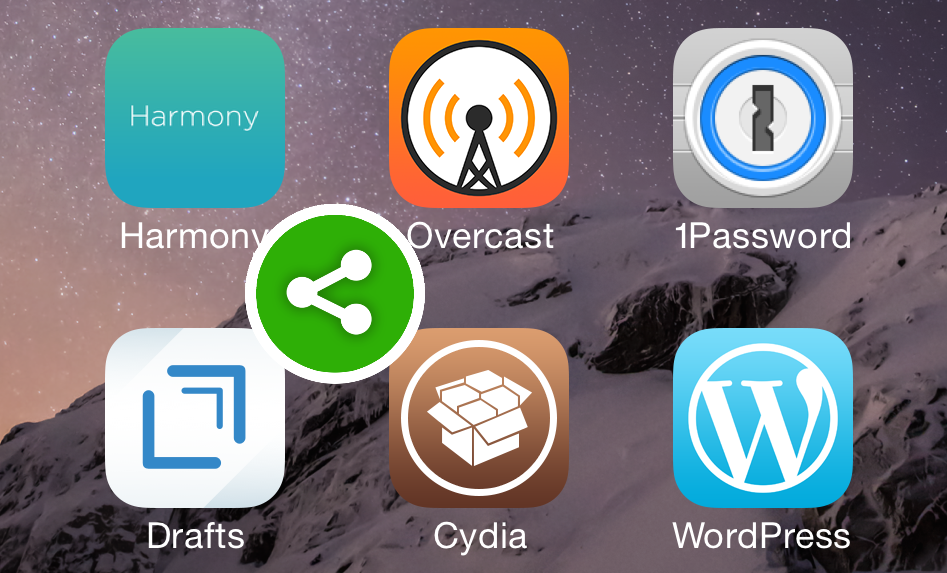 A Long List of Features
Aoraki is somewhat less focused than other activators for iOS users. It is literally jam-packed with functionalities and features. Among those features are:
The ability to compose WhatsApp, iMessage, Mail, Twitter, and Facebook messages directly from any screen.
Music sharing from the built-in music player. You can share your favourite tunes on virtually any social network or through other apps supported by Aoraki.
Quick camera access. Simply tap on the Aoraki icon and you can access the camera immediately. No need to worry about missing important moments just because your iPhone camera is not ready yet.
Respring, reboot, shut down and safe mode are easily accessible through Aoraki.
Enhanced search, which includes searching for your chosen keywords on Amazon, App Store, eBay, Reddit, SoundCloud, YouTube and many other popular sites and services.
The list goes on and on. All of this features together with the many more that are offered by the Cydia app have an essential role in making it worth every peny. Available as a premium jailbreak tweak on Cydia, Aoraki can be found at the price of $1.99.
READ  RippleBoard: Feel the Rainfall on Your iOS Home Screen!
Controlling Your Aoraki Actions
Aoraki comes with a very intuitive Preferences panel. The green background stands out and makes the whole interface much nicer to the eyes. You have complete control over which icons and actions to display, how they are arranged and many more. You can even change the menu colours and button styles to make Aoraki even more personalized.
Sadly, there are still a few bugs that the developer needs to fix. The good news is that the development team behind Aoraki is very good at tracking bugs and releasing fixes for them.
Based on everything that has been outlined about the Cydia app, what do you like most about it? Let us know your thoughts in the comment section below.