Tired of seeing the same stock Settings app interface? Then you have come to the right place. In this article, we are going to give QuartzSettings, a jailbreak tweak designed specifically for customizing the looks of iOS stock Settings app, a try. Let's have a look, shall we?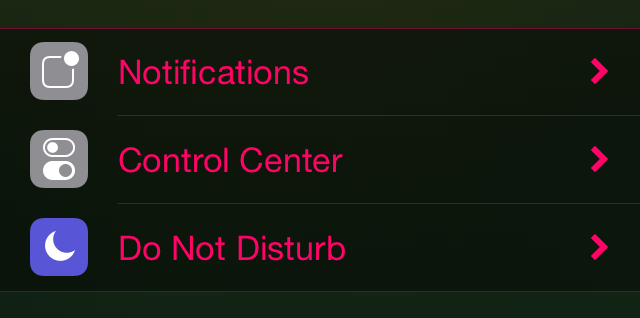 Adding & Configuring QuartzSettings to Your Phone
Similar to other jailbreak tweaks, QuartzSettings is available through the BigBoss repo on Cydia. The jailbreak tweak is also available for free, so go ahead and have QuartzSettings installed on your jailbroken iOS devices. The installation process is very straightforward and you can get QuartzSettings up and running in just a few seconds.
Once QuartzSettings is installed, you can access its configuration menu through the stock Settings app. There are three main buttons available: Enable (or Disable), Themes and Preview. These buttons are self-explanatory and you should have no trouble at all navigating through them.
The Options
You can quickly access Themes to see the looks that are available. At the moment, QuartzSettings includes three main themes: Black Panther, Panda and SkyView. You can preview each theme directly from the Settings window and see the colours and designs each of them offers.
Once you are happy with the theme of your choice, simply tap Enable to enable the theme. Your Settings app will not look different. If you don't want to enable themes, enabling QuartzSettings will give the Settings app a nice wallpaper tint, which makes the whole interface look good already.
Endless Possibilities
The good news is, QuartzSettings is designed to work with custom themes. It wouldn't be long before developers and designers start making custom themes for this jailbreak tweak. In fact, some of them are already saying that they will. The possibilities are endless indeed. The level of customizations that QuartzSettings enables allow users to fully customize the way the stock Settings app look.
READ  InstallReset: A Special Tweak for Special Users
Besides, QuartzSettings is available for free. I'm sure a lot of people will love using this tweak to add that nice, personal touch to the usually-bland Settings app. Expect to see a wealth of new themes, with custom colours and new looks, available for QuartzSettings soon.
What do you think? Is QuartzSettings a jailbreak tweak you find interesting? Give this tweak a try and share your thoughts in the Comments section below. We'd really love to hear about themes you are making for this tweak too, so don't hesitate to drop us a line.