10 Photo Editing Cydia Apps That You're Sleeping On!
Apple iPhones and iPads are incredibly useful and they have an amazing array of built-in tools and functions. But missing features can make some of us a little crazy. If you're a person who wants more from your phone, you've probably already implemented a jailbreak and installed Cydia to download extra features and functions. Here are the most interesting unauthorized photo and camera options available to enhance and organize your photos and videos, and to use your camera in a whole new way.
PhotoEdit:  is a photo editing app that works within the iPhone native photo app environment. When you snap a photo, instead of searching through your apps and opening the app and then the photo inside the app, you can rotate photos, and apply filters immediately.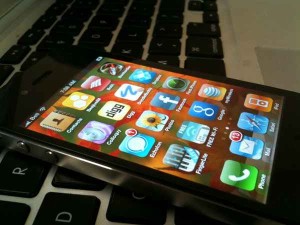 CameraTweak: also works directly with the iPhone native photo app. When you install CameraTweak, a new button appears to the left of the shutter button. It looks much like the volume control, but it adds a ton of professional functionality. Tapping the button opens a control panel with a timer, time lapse photography mode, composition overlays, resolution, and more. For user serious about photography, CameraTweak is a must.
iCaught U: is a security app for iOS devices. Simply put, when someone enters the wrong password, the camera takes a photo and the thief (or snoop) is busted. The app not only takes a photo, it emails the photo to the phone owner, with the current location of the phone. Think about it – if somebody steals your phone, you get their picture and location. Or if your date tries to read your texts while you're in the bathroom.
READ  RePower adds new options to the Sleep/Wake button
Open In App For Photos: sends your photos and videos from the camera app to any program on your phone that supports images or video files. You'll get a dropdown list with options like Dropbox, iFile, iPhoto, and other apps. It's a great time saver for using those awesome editing apps to add filters and special effects that don't integrate with your iPhone camera or to save directly to your files.
Live Effects Enabler – If you recently upgraded your iPhone 4 camera app to Camera iOS 7, you may have noticed something annoying – you've lost your Instagram effects. Live Effects Enabler gives you this feature back, allowing you to add effects as you take the photo, instead of in post-production.
Panomode: is an app to let you catch an entire atmosphere in one single picture. Imagine being at a sold out football game and you want to capture a picture of the whole stadium. Panomode is the app to make that happen. Panomode uses a gyroscope so your phone takes the seamless pictures by itself, all you have to do is slowly move your smart phone around and you will hear the snapping sound as it captures the entire scene. Its great way to photograph scenery, sporting events, or capture the crowd at a concert.
Slo-mo Mod: is a cool feature that mimics a video function only available in the iPhone 5s, which shoots video at a higher rate of speed, 120 frames per second (fps), as opposed to the usual 30fps. This allows you to slow the completed video down to one-quarter normal speed. Slo-mo Mod adds similar functionality to older and less expensive phones. The app works on iPhone 5, iPhone 5c, iPad Air or Retina iPad Mini. It's a great way to slow things down for comedic effect. What's funnier than a slow-mo trip and fall? When your friends do something horribly embarrassing, you'll be able to capture it, slow it down, and upload a hysterical video to YouTube before they can pick themselves up off the floor.
READ  Be sure before sending a message with DoubleCheck
ClearCam – the 4 megapixel resolution standard iPhone camera photos aren't going to win any awards for clarity. ClearCam lets you take better photos in an unexpected way, by snapping 6 photos in quick succession – 2.5 seconds – then fusing them together for a sharper image with less noise. Another option available in the app takes 4 photos in about 2 seconds and saves only the sharpest photo. You're still not going to get print-quality images, but at least you'll do better than fuzzy, unrecognizable selfie blobs.
PhotoAlbums+ – If you take a ton of photos with your iPhone or iPod and have no way to organize them, PhotoAlbums+ has the answer. The standard Apple Photos app has pretty limited options for adding and deleting albums and moving photos between them. PhotoAlbums+ integrates with your Photos app to let you easily create albums and move your pictures around, not just eat your memory by copying them. You'll also be able to password protect individual folders to ensure your personal or embarrassing photos remain private. If you don't want your little sister to see photos you send to your boyfriend, this is a great way to lock her out. You can loan her your phone and give her the lock screen password without having to worry about your private moments being exposed.
CamTime is a Cydia tweak for your iPhone camera that lets you set a timer for the shutter, so you can take better selfies and group pictures. What's most interesting about CamTime is that it works with all your apps, anywhere you use your camera. Use it with Instagram, Facebook, Flickr…if you have photos, you have extra functionality. It's a great way to get selfies without armpit. What's more, you can use CamTime with video, to start and stop filming on a timer. Your Vine uploads are about to become a lot more interesting.
READ  Translucent Cydia: The How To Guide for the Cydia Install Screen
Jailbreaking your phone and installing Cydia can give you options you may never have dreamed of. By adding photo and video apps, you'll be able to express your creativity in a whole new way, from the way you store and share your photos to taking better pictures to catching your snoopy girlfriend trying to break into your text messages