There are several jailbreak tweaks that aim at improving the way we multitask on iOS. I personally like the idea behind this next one: Mockingbird. The experience Mockingbird can potentially bring to iOS is simply too good to miss. I say potentially, because Mockingbird is not quite as good as it can actually be.
A New Way to Switch Between Apps
For those of you who are curious, Mockingbird is available on Cydia for $1.99. It does app switching in a completely different way, offering new user experience that you wouldn't otherwise be able to enjoy.
Once installed, Mockingjay merges the native iOS App Switcher cards with notifications. App cards appear at the bottom of your screen while notifications are organized at the top. This makes keeping up with notifications and switching between apps both very pleasant to do.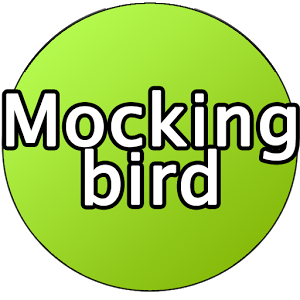 There are some nice design features too. The layout incorporated by Mockingbird is clean and simple. It makes getting to the right app or accessing the latest notifications very easy to do. I personally love how the most recent app is displayed bigger than the rest.
You also get a simple Settings pane with a few options to play with. For starters, you can choose to enable or disable Mockingbird at a flick of a switch. You can also do a Respring from the same Settings window. An option to invert Mockingbird's layout – displaying notifications at the bottom of the screen – is also present.
A Few Minor Issues
Although the ideas behind Mockingbird are great, the way this jailbreak tweak is at this point is far from perfect. The Beta landscape mode, for instance, is still in its Beta stage and doesn't always work properly.
READ  Snapper 2, The Ultimate App for Better Screenshots
You will also find the overall user experience offered by Mockingbird to be rather crude due to the lack of animations and transitions; this is how I feel after using the tweak for a while. You don't get that smooth transition you get when switching between apps. The lack of animations makes the whole experience to feel incomplete.
The same goes for other actions, including killing an application or accessing notifications. It goes to show that Apple's use of animations plays an important role in making the iOS user experience as good as we know it.
Worry not, because this is the first version of Mockingbird. The jailbreak tweak has a lot of potential that makes it well worth its $1.99 price tag.