Android Wear is showing good signs of progress. There are more options to choose from, each offering improved functionalities, better design and an updated version of the Android Wear. There are also more apps that support Android Wear these days, especially since Google is really pushing its wearable platform forward. It is only natural that developers in the jailbreak community started to play around with getting Android Wear to pair with an iOS device.
Not too long ago, MuhammadAG's impressed everyone with its success. The Cydia tweak can indeed pair an Android Wear watch with the iPhone or iPad. All promised features work properly, although there are still a number of limitations to eliminate. The only major problem with this tweak is the fact that it is not available to all users.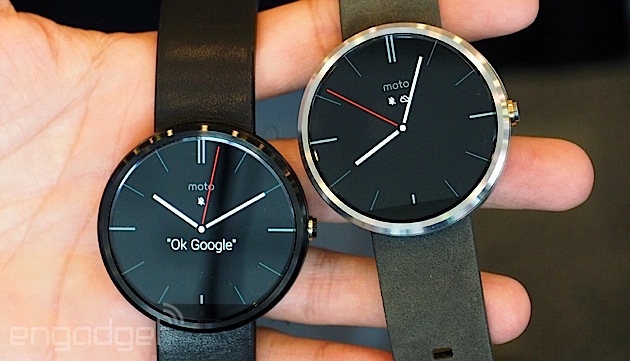 Now, we are greeted by Android Wear Utility, a new jailbreak tweak designed to do exactly the same thing: pair Android Wear with an iOS device. Does this tweak works?
My personal experience with Android Wear Utility hasn't been good. In fact, most users who tried this tweak experience the same thing: frequent crashes. The tweak works well when it comes to pairing an Android Wear watch with an iOS device. It also works well in streaming notifications from the phone to the watch. But again, it crashes quite frequently.
When it works, however, it works really well. Notifications are displayed in a pleasant and easy to look user interface. The notifications are also displayed instantly, allowing me to simply use the Android Wear watch instead of having to pull out my phone to check notifications all the time.
If you have an Android Wear-based smartwatch, you should definitely give Android Wear Utility a try. The tweak is no more than an app you install on your phone and on the Android Wear watch. You may find pairing the devices for the first time a bit cumbersome, but there are instruction videos on YouTube that can help you with that. Be sure to let us know what you think in the Comments section below.
If you don't have an Android Wear watch at the moment, however, buying one just to try Android Wear Utility may not be worth it. The tweak is still very buggy and can be quite disappointing at times.
The Official Android Wear for iOS
Speaking about getting Android Wear watches to work with iOS devices, Google is said to be developing a similar solution as we speak. The official Android Wear app for iOS will not offer the same fluid user experience as Apple Watch – and it will be limited by the way iOS runs apps for sure – but it may bring a more stable pairing between devices and more functionalities for users to enjoy.
We would also like to discuss an interesting concept, and that is the idea of Jailbreaking the Apple Watch. We all know that Apple is going to make access to it quite limited, and that Jailbreaking it will most likely bring in an unlimited number of possibilities, which is exactly what is wanted at this moment in time. With this in mind, chances are that sooner or later, we will most likely get to see Cydia running on the Apple Watch, which will definitely represent a great development worth taking into account.
Based on everything that has been outlined so far, what do you personally think about these developments? Will the Apple Watch also be given a jailbreak any time soon? Also, will Apple go ahead and just make iOS more compatible with other devices already? Let us know your thoughts in the comment section below.