The apps and tweaks on Cydia never cease to amaze me. Portrait Wallpaper is one of my personal favourites; definitely a must-have if you want to improve your iOS device's display and overall appearance.
As the name suggests, Portrait Wallpaper's main purpose is to display portrait wallpapers. Even further, it stops your iOS wallpaper from rotating when you switch to Landscape mode. The wallpaper will remain in portrait view, making the user interface rather interesting depending on the wallpaper you use.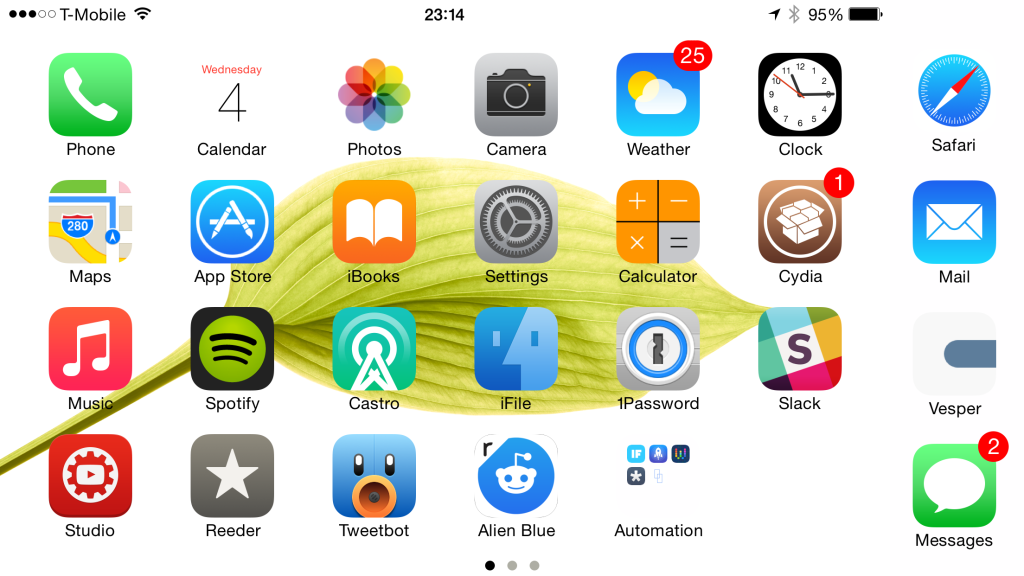 The tweak works mainly with iPhone 6 and iPhone 6 Plus. Both devices are capable of displaying the Home screen in landscape mode out of the box. For other iPhones and iOS devices, you can use a jailbreak tweak to allow Home screens to be rotated as well.
Portrait Wallpaper itself is very simple. All you need to do is install it from Cydia's BigBoss repo for free and you are all set. You don't even have to configure anything. Once installed an activated, the Cydia tweak will start preventing your iOS wallpaper from rotating.
An interesting feature of Portrait Wallpaper is the way it keeps the iOS wallpaper right side up when the device is rotated 180 degrees. This means your wallpaper will remain in place even when you use your iPhone upside down.
Do you think Portrait Wallpaper is a useful tweak? Be sure to give it a try with different wallpapers. The results of setting the wallpaper in portrait mode can be quite interesting depending on the image you use as wallpaper. Have you ever tried this Cydia tweak out? If yes, what did you think about it? Let us know your thoughts in the comment section below.