The time has come already. Apple has announced iOS 8 and the plans they have for their next version of the iOS software. Watching the keynote there are some minor changes, but nothing earth shattering. If you are interested have a look at https://www.apple.com/ios/ios8/.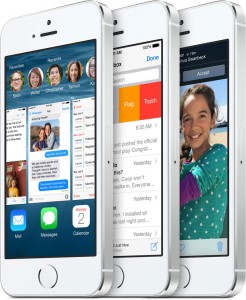 Now the questions have started. What does this mean for the iOS 8 jailbreak? It will be interesting to see how many developers jump on board to update their cydia apps and tweaks will be ready for the iOS 8 jailbreak. After watching the iOS 8 unveil we have already seen some not so happy people. We are keeping a close eye on reddit.com's jailbreak subreddit so we can keep you updated with the iOS 8 jailbreak progress.
And that brings us to right now. With the iOS 7 jailbreak being not very old we will be interested to see hoe fast this iOS 8 jailbreak comes out. It is upsetting learning that some developers aren't all on board for this iOS 8 release just yet.
So we ask you the question:
What is one app that will need to be updated for the iOS 8 jailbreak before you make the switch?
Be sure to keep an eye on our iOS 8 Jailbreak page for updated info!
Leave us a comment here or on our facebook!