If you are like me and you have a lot of Cydia repositories added to the jailbreak environment, then you will certainly find CSources2 very useful. CSources2 is a jailbreak app that allows you to organize, manage and back up jailbreak repositories without having to go through all the steps manually.
The jailbreak app is currently available through Cydia's BigBoss repo for $1.99. Once installed, you can add repos to the CSources2. However, you will still need to manually remove existing repositories you have added to Cydia in order to let this app control and manage everything for you.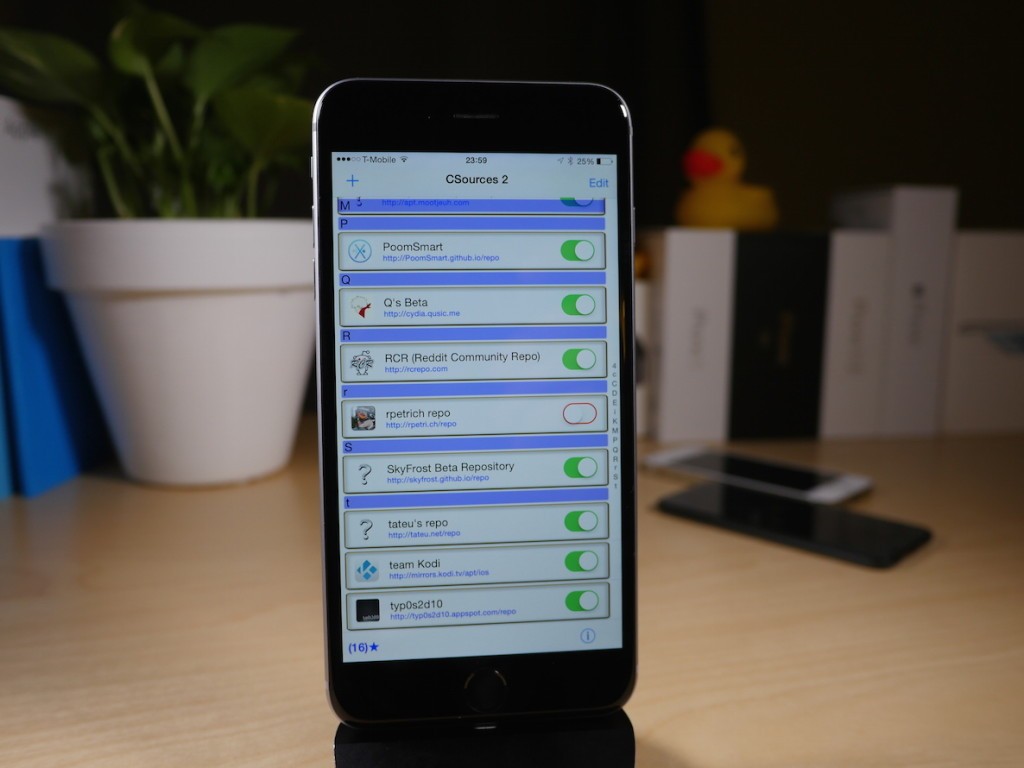 CSources2 is very easy to use. Don't get discouraged by the user interface of this jailbreak app. It may not look good, but CSources2 is still very easy to navigate through and use. It also has its own icon on the Home screen.
Tap on the icon to launch CSources2. To add a new source, tap on the + icon. Enter the address of the repository as you normally would when adding one to Cydia, and then tap the Add It! button to complete the process. That's it! The source is now added to CSources2.
You will see that there is a dedicated toggle button on each source you have added. The toggle allows you to switch individual sources on and off without having to remove them from the list.
Keep in mind that you have to tap the Apply button on the top-left side of the screen to apply the changes in Cydia. The system will handle everything for you, making adding, removing and managing Cydia sources very easy to do indeed.
READ  Keep track of the number of emails in the Mail app with Inbox Count
To access the advanced management menu, tap on the source on your CSources2 list. You can add a note regarding why you added the repo; this is a very handy feature, especially for those of you who – like myself – often forget why a repo is added.
One feature I particularly like: backups. CSources2 can be used to back up your repos to iCloud and to include it in your iTunes backup. To do that, tap the 'I' icon on the bottom of the screen. You can manage backups and restore backup files through this menu. You can also learn more about other things CSources2 can do by tapping on this icon.
Based on everything that has been outlined so far, chances are that $1.99 may seem a lot for a jailbreak app, but CSources2 is definitely worth every penny. What do you think? Are the features offered by CSources2 useful enough for you? Let us know your thoughts in the comments section below.