Jailbreaking is great and the wide variety of cydia tweaks and apps available work great towards making your Apple device stand out while also increasing its functionality from all the points of view.
Today we'll be covering a very interesting, but also useful app that can be downloaded from Cydia. It goes by the name of Media Downloader and simply provides what other web browsers such as Safari fail to. This web browser tweak is famous for bringing the owner of the Apple device a couple of additional features that can help anyone out.
However, what makes it different is that it actually is a standalone web browser app that can be used just like Chrome or Safari itself. The difference is that people can now instantly download a wide variety of files from the Internet which include photos, web pages, videos and more, directly to your device, eliminating the hassle of downloading something on a computer and then moving it to your device. After a file has been downloaded, it can then be easily viewed, but also opened with the help of a different app, archived as a ZIP file or mailed to your friends. The app also allows users to directly import apps, so in the case that you've downloaded a clip from YouTube, or a photo from Facebook, it can be easily imported to your Gallery and viewed later.
Another interesting feature that Media Downloader has allows people to actually download entire webpages! Well, you may ask yourself how this can be of any benefit, but downloading a certain webpage actually saves it to your device and allows you to view it later in the case that you won't have an Internet connection.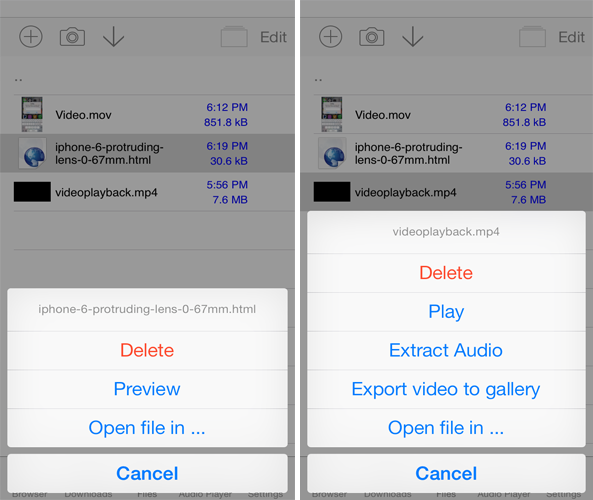 READ  SendDelay holds back your messages for a short duration before it is sent
Leaving aside the fact that updates are constantly coming in to improve the app, Media Downloader simply represents a great web browser for any jailbroken device as it makes the lives of those who enjoy downloading content from the Internet much easier.
What other features would you like this app to have?