Once upon a time, there was a certain little jailbreak tweak by the name of Backgrounder. It introduced true app backgrounding before iOS had the option of multitasking. That tweak no longer works for the latest firmware, but a new tweak called Watchdog aims to make true app backgrounding available today on iOS 8.
So, what exactly is Watchdog? Watchdog is a beta tweak developed by Allan Kerr and is available by his third-party repo. Get ready to be instructed how to set up Watchdog on your jailbroken device, with a couple of useful tips.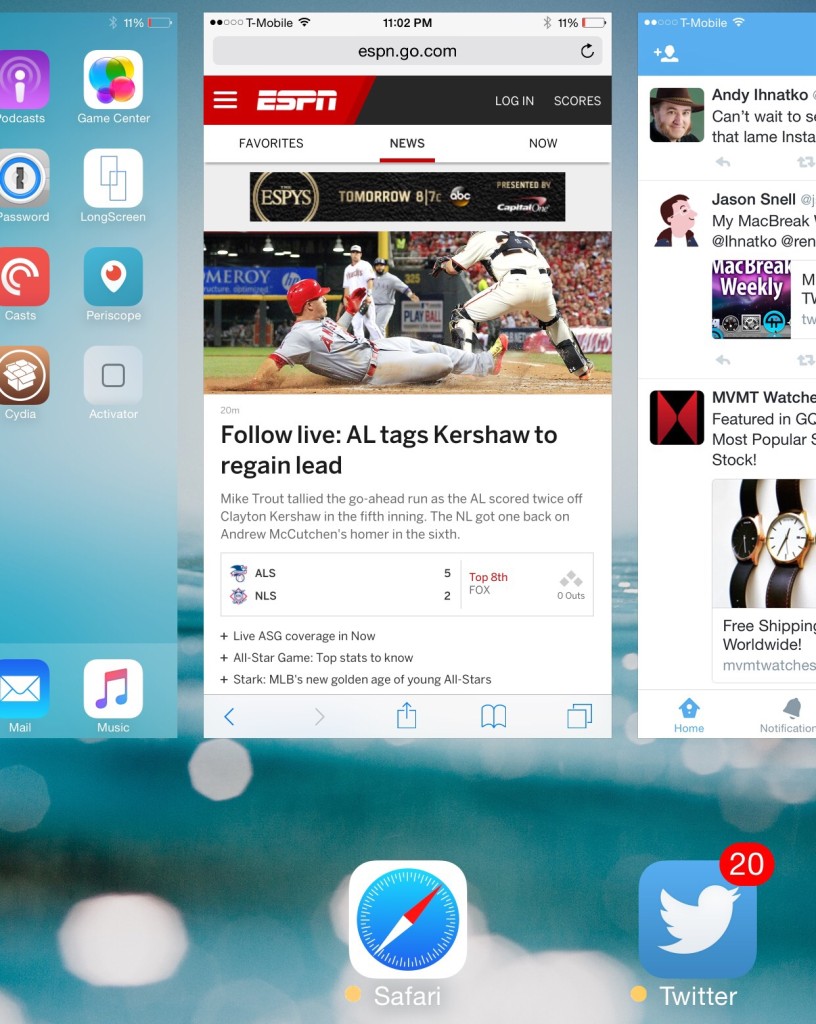 Installation
Now, tapping an app icon in the App Switcher toggles backgrounding. In order to install Watchdog, add this Repo to your Cydia sources.
Once you do this, search for Watchdog and install it, just like you would do with any other Cydia app.
Using the App
Open the App Switcher, and tap an app icon of the app that you wish to background. A dot will indicate the app that it's in a backgrounded state. Simply tap the app icon in the App Switcher again to remove it from the backgrounded state.
The backgrounded app will continue running as if it was in the foreground. This will of course strain your battery, but the benefits may be well worth it.
The yellow dot marks apps that have been backgrounded. For example, if you background Safari app while a You Tube video is playing, it will continue to play despite Safari being minimized. You can also use Watchdog to stop apps from automatically refreshing.
Watchdog has an added benefit that backgrounded apps will start up automatically in the case of restart. This is really useful in the case you use a large amount of apps at the same time.
Based on everything that has been outlined so far, what do you personally think about this Cydia app? Please let us know your thoughts in the comment section below.